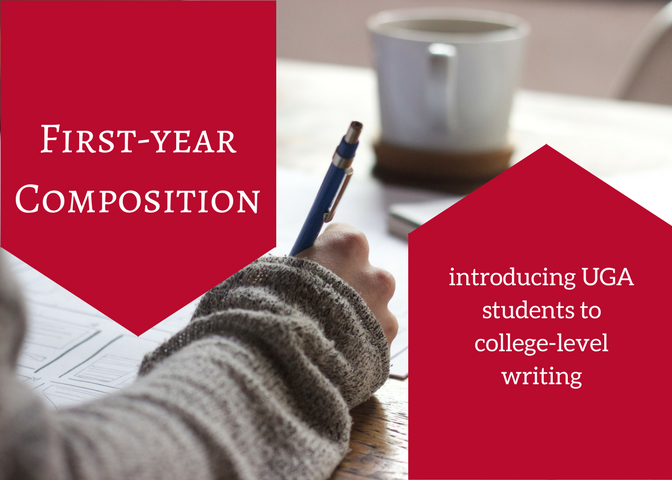 Director: Dr. Nate Kreuter
Associate Director: Dr. Joshua King
Assistant Director: Dr. Sara Steger
Administrative Associate: Kensie Poor
New to writing at the college level? That's what the First Year Writing Program (FYW) is for. The program consists of required courses in academic writing and rhetoric to help students
develop their thinking, learning, and writing skills.
Students will compose essays, create multimodal projects, and design electronic portfolios to reflect on and showcase their work. In the 2018-2019 academic year, we offered 288 sections of First-year Composition and served thousands of UGA undergraduates.
For more information, visit FYW online or contact Kensie Poor (kpoor@uga.edu).
Save
Save