Writing Certificate Program
Interdisciplinary Writing Certificate Program
Economics, art history, cellular biology, sociology, journalism…No matter what your major, the Interdisciplinary Writing Certificate Program offers you a chance to build a portfolio of writing that will show potential employers and graduate schools that you have the written communication skills that they are looking for.
---
I went through school knowing that I wanted writing to be a part of my career, but it took me a few years to figure out exactly how that could look happen. I ended up taking a variety of classes that gave me great training, but the pieces I came out with looked very different from each other. My ePort gave me space to express this desire to write and make that desire the unifying factor amongst my body of work. I had the freedom to arrange the pieces according to my goals, and the classtime itself allowed me to refine each one until it was the best it could be.

Emily, A.B., PR and English, 2016, on the capstone ePortfolio Workshop course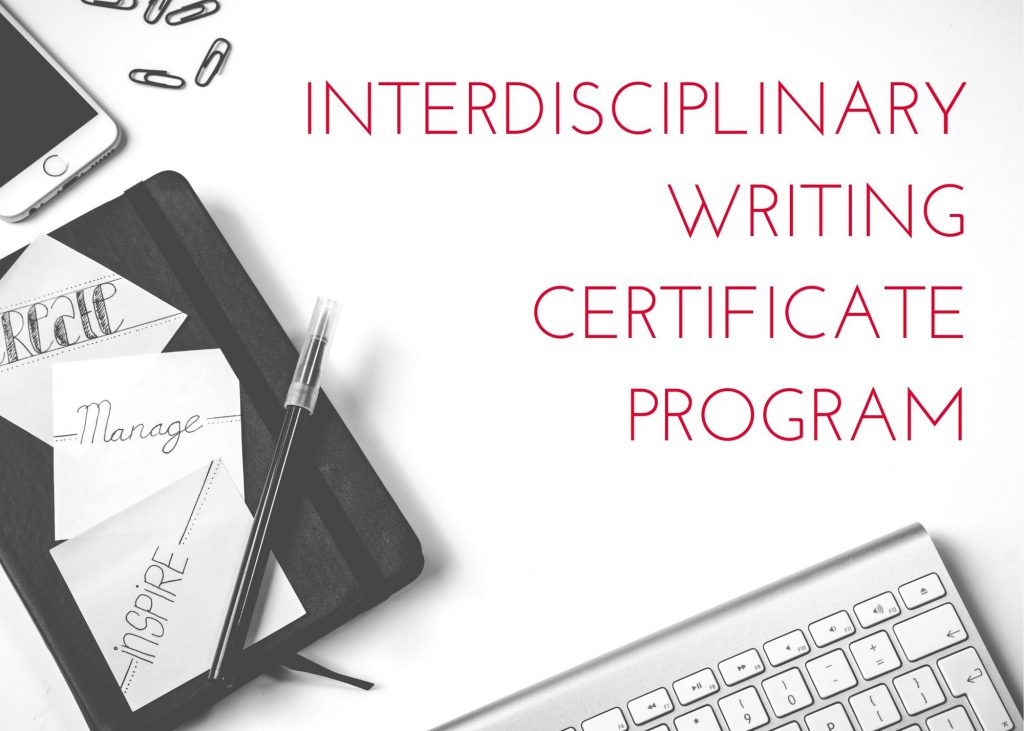 The Writing Certificate Program's course of study is flexible and adaptable to any major or field. The Coordinator of the WCP, Dr. Elizabeth Davis, can help you develop a plan of coursework for the certificate that works with your major curriculum. Contact her today at eadavis@uga.edu.