Register Today! Write@UGA 2022
Register Today! Write@UGA 2022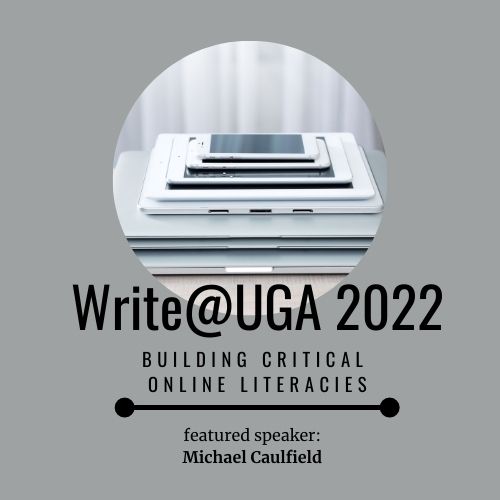 On February 15, 2022, Write@UGA at the University of Georgia will proudly host this year's guest speaker event series on "Building Critical Online Literacies." This event will take place online, featuring keynote speaker Michael Caulfield, Director of Blended and Networked Learning at Washington State University Vancouver.
Given the current media landscape and the complexity of information, misinformation, and disinformation online, the need for a critical online media literacy among UGA students is more pressing than ever. It is imperative that we support our students—and all UGA community members—as they confront competing narratives online about pressing issues (e.g., COVID-19, mask usage, vaccines, etc.) in the news and across social media platforms.
---
Featured Events
Keynote Address—Attention is the Scarcity: New Approaches to Information Literacy
11:00 AM – 12:30 PM (EST)
Using a variety of examples showing the challenges of navigating our current information environment, digital literacy expert Mike Caulfield will show how and why traditional approaches to critical thinking instruction often fail to prepare our students for the world they encounter online. Questions considered will be the role of attention and emotion in making sense of information, why "checklist" approaches tend to make students less effective at judging source quality, and the disconnect between academic approaches and the external information environment. Results from a number of large educational interventions will be presented.
---
Afternoon Workshop—Building Critical Online Literacies In a Time of Information Pollution
2:15 PM – 3:45 PM (EST)
Participants will be walked through the SIFT (Stop – Investigate – Find – Trace) methodology for student and citizen fact-checking. In an interactive session, participants will learn the basics of the quick source and claim-checking method, while discussing some of the challenges (and unexpected benefits) of bringing these skills and understandings into the university or high school classroom.
---
About the Speaker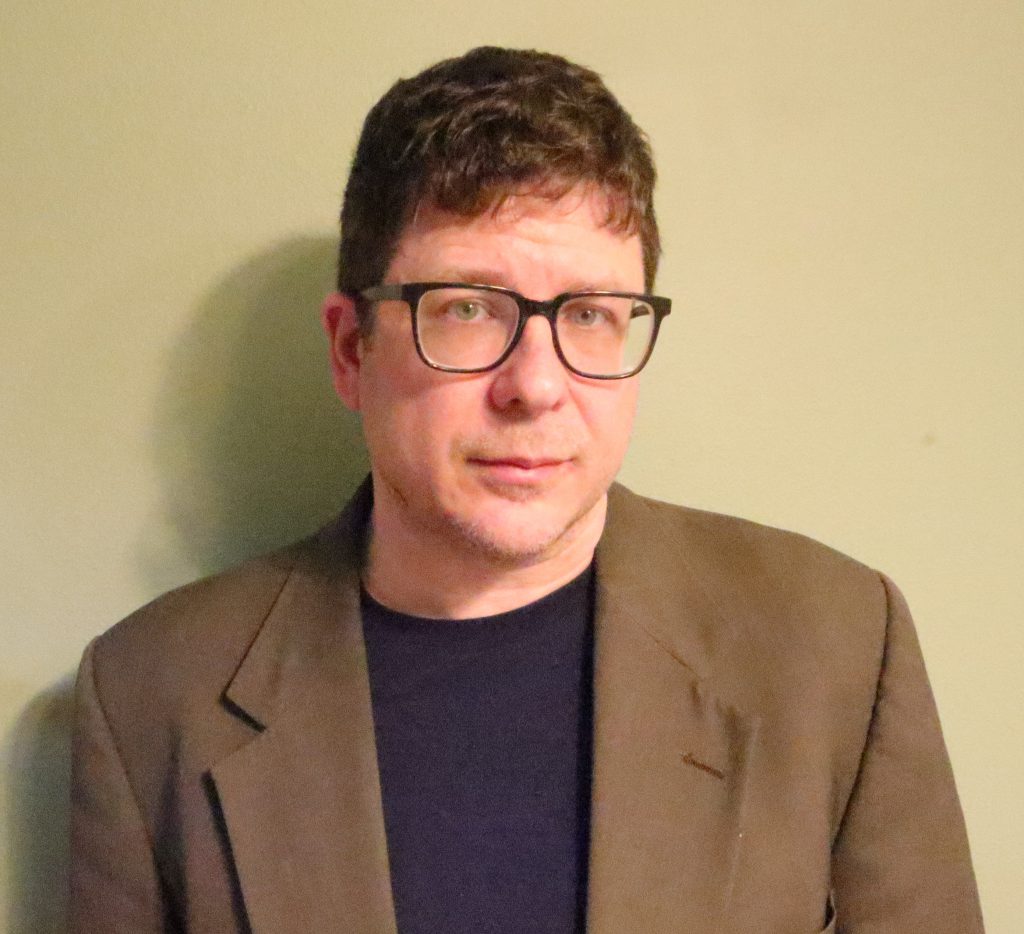 Mike Caulfield is currently a research scientist leading the UW Center for an Informed Public's rapid response efforts around election misinformation. He has worked with various organizations on digital literacy initiatives to combat mis- and disinformation, including the American Association of State Colleges and Universities' American Democracy Project, the National Writing Project, and CIVIX Canada. The creator of the SIFT method for evaluating the reputation of claims and sources, he is an awardee of the Rita Allen/RTI Misinformation Solutions Prize and the author of an award-winning open textbook, "Web Literacy for Student Fact-Checkers."
---
Write@UGA 2022 Sponsors
This event is generously funded by the Department of English. Administrative support comes from the Center for Teaching and Learning.
---
Write@UGA 2022 Coordinators
Write@UGA is coordinated by Lindsey Harding, Elizabeth Davis, and Holly Gallagher.
---