UGA Writing Center
The Writing Center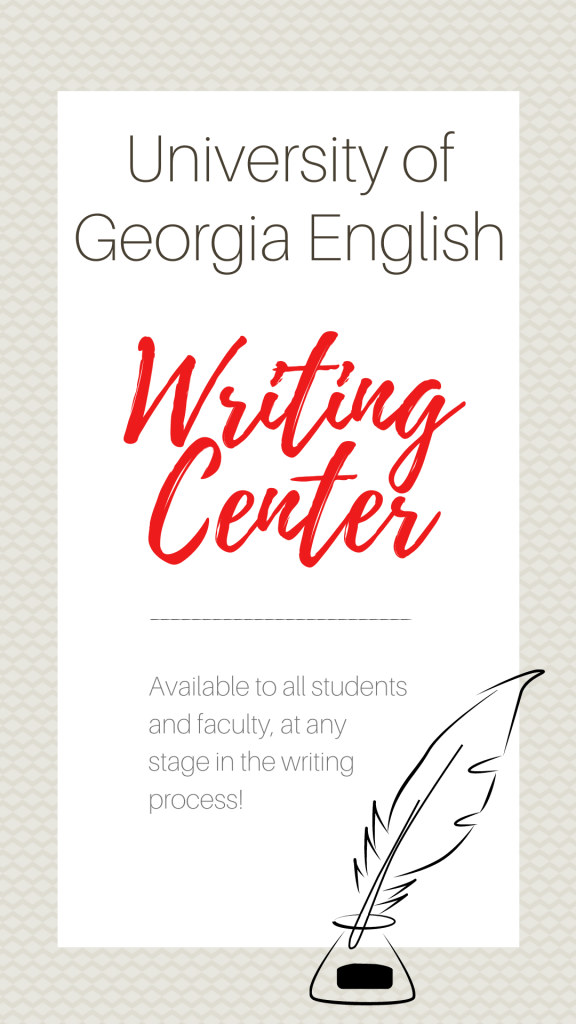 The UGA Writing Center provides writing support to UGA students, staff, and faculty at any stage of the writing process."
Serving majors across the campus, the Writing Center welcomes all types of writing, including but not limited to: essays, lab reports, CVs/resumes, and theses and dissertations. The Writing Center helps students at any level, focusing on issues of argumentation and style. The Writing Center does not edit or proofread papers for students – consultations are collaborative and focused on helping students develop their writing skills.
All services are free, and all majors are welcome.
Appointments
Writers can make up to two 45-minute appointments each week to receive feedback from one of our expert consultants. Starting Fall 2020, meetings and drop-in hours will be conducted online via video chat or email. More information can be found here.
To register and book an appointment, head over to our scheduling site.
Contact
Main Office: Park Hall 66
Rebecca Hallman Martini, Director
Emma Catherine Perry, Assistant Director
Please email writingcenter@uga.edu with any questions.